Getting to know each other
We know meeting someone for the first time can be intimidating, and going to a new church for the first time can be nerve-racking. We want to help make your first experience at BHPC a great one!
SERVICE TIMES
Benton Heights Presbyterian Church meets every Sunday.
December 2019-February 2020 we are offering one worship service time.
Sunday School | 9:30
Worship | 10:30
LOCATION & DIRECTIONS
Benton Heights Presbyterian Church is located at 2701 Concord Hwy. Find our location by clicking here.
Due to traffic flow patterns you can only turn right to enter our parking lot. This is also true when exiting our parking lot. There are conveniently placed U-turn lanes to accommodate you.
As a first-time guest please park on either side of the building closest to Concord Hwy. and enter at the doors near the stained glass window in front. There a member of our welcome team will meet you and make sure your visit at BHPC is a great one!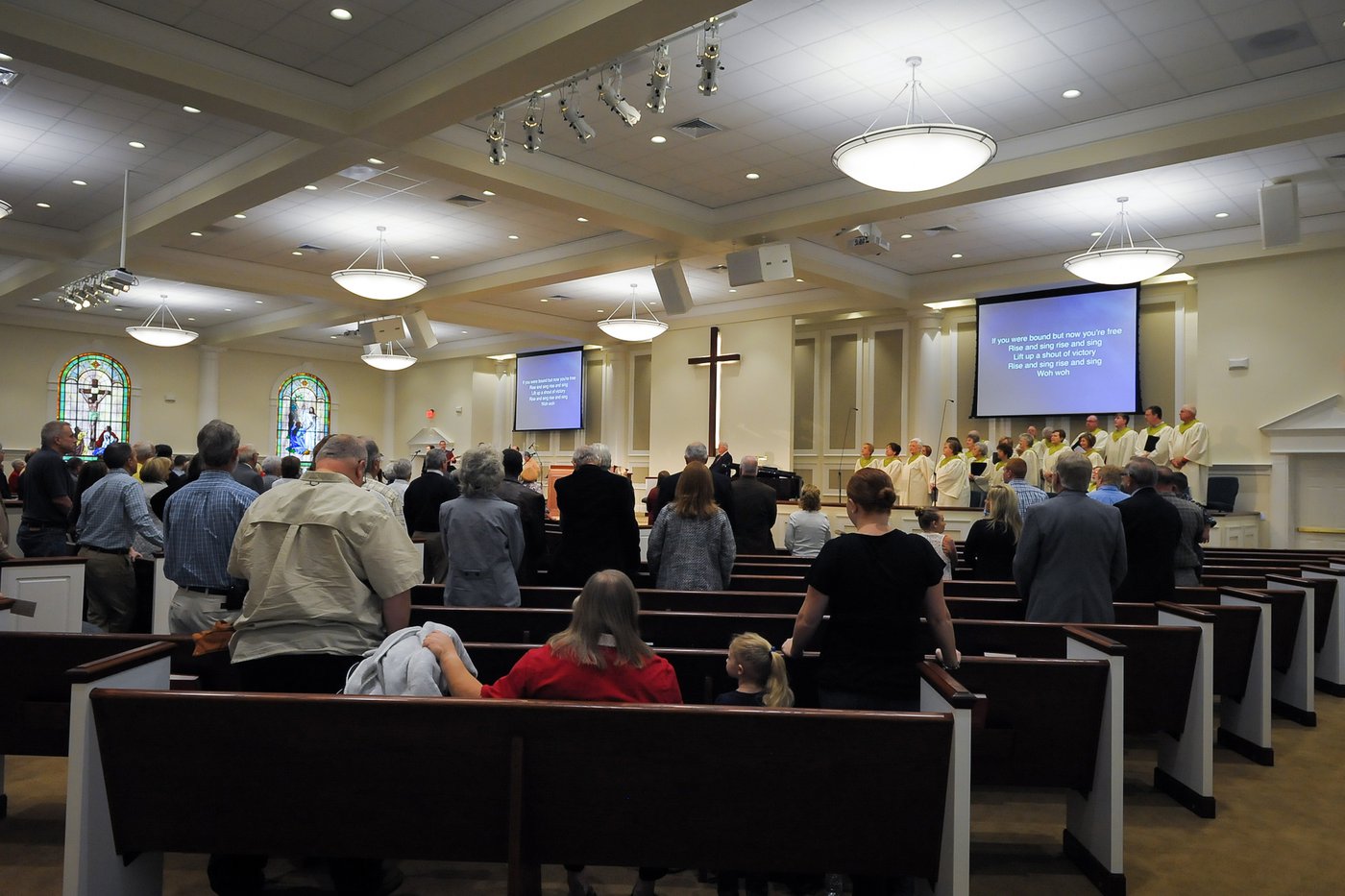 What can I expect?
What do i need to know about the worship services?
From 9-9:30, drop in and join us for a time of fellowship including coffee and refreshments in the fellowship hall.
Sunday School for all ages is from 9:30-10:15.
The Worship gathering starts at 10:30. At 10:20 there are some pre-service announcements that provide information needed. In total, a worship service is about 60 minutes in length. The service focuses on glorifying Jesus and includes a message from Pastor Paul.
The service begins with music and the song lyrics are provided on the screens so you can sing along and/or engage with worship however you feel most comfortable. The service consists of times of music, prayer, Scripture reading, the receiving of the offering, and an encouraging and hope filled message about Jesus. Dress for this service usually ranges from casual (including jeans) to "Sunday best" and you are welcome to come as you are.
What's the culture like at BHPC?
Sundays at BHPC are exciting and friendly. Come as you are and expect to feel welcomed as our guest.
Let us know you're coming
Ready to check out BHPC in person? We can't wait to meet you in person. Simply fill out the form below and we'll make sure to give you the VIP treatment upon your first visit.